The teenage years are some of the most difficult years for BOTH parents and teens. Most of us with children 11 – 16 years old would have had the following experiences:
our teens are turning into emotional chameleons, enigmas we cannot comprehend;
our teens are emotional time bombs and we never know when they are going to explode at the smallest trigger;
our teens seem like strangers to us on some days and we seem to be losing contact with them not because we do not see them but because they shut themselves off from us; and
we are struggling to understand what is going on in our teens' minds.
What Is Decoding Your Teen™ for Calmer Teen Years Seminar In A Nutshell?
The 2-hr Decoding Your Teen™ for Calmer Teen Years Seminar is an INFORMATIONAL AND STRATEGY LADEN seminar for parents. It helps parents decode "typical" teenage behaviours like temper tantrums, confrontation attitudes, lack of discipline etc. It also offers an arsenal of strategies for parents to deal with these behaviours. It will include a Question and Answer Session to help parents address their queries and incorporate the ideas and strategies presented in the Seminar to their parenting toolkit.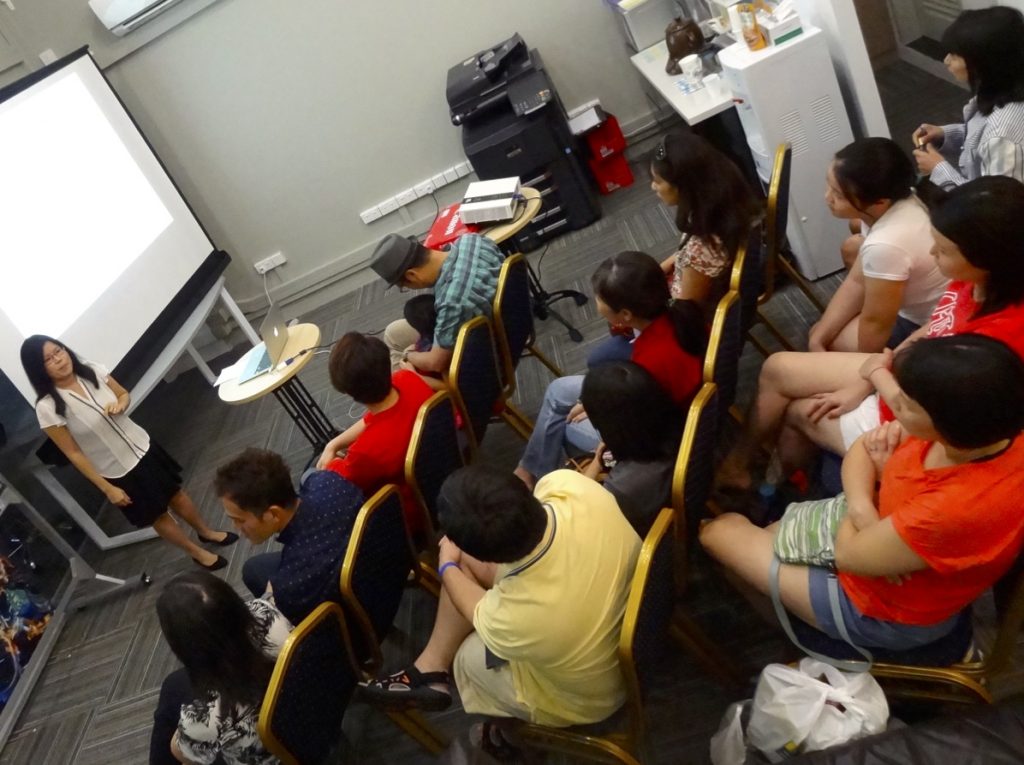 What Will Decoding Your Teen™ for Calmer Teen Years Seminar Do For YOU?

After the Seminar, YOU will
Understand why your teens behave the way they do;
Know what you can do to manage their erratic moods and behaviour;
Commiserate with the issues your teens are experiencing within themselves;
Acquire the strategies to handle those issues;
Recognise how to communicate with your teens effectively;
Appreciate how to support the needs of your teens for calmer and less turbulent teen years;
Have your questions on having a calmer adolescence stage addressed; and
Create a Calmer Teen Years Plan for YOUR family.
Final Words
Decoding Your Child™ for Calmer Teen Years Seminar offers parents an insight on the turbulence encountered by teens and strategies on calming down that turbulence. Parents will walk away from the seminar with a self-designed Calmer Teen Years Plan for IMMEDIATE application.
Testimonials
"The Decoding Your Teen™ talk is insightful, introspective and inspirational. It enables us to view things from our children's perspective, helping us to understand our teens better and arming us with strategies to be a better parent. Highly recommended for parents with teens and teenagers."
– Caline Tan –
10-year Educator with Ministry of Education and
Author of Popular Children Book Series "Robozonic"


"Thank you for the session. It surfaced time-buried information & new insights and allowed good reflection on my current parenting ways. This is a good intro session for anyone keen to decode their child."
– Teo Chiu Ee –
Mother of 2


"Thank you very much for the talk today. I have benefitted tremendously. It covered some very important areas that are rarely touched on in other parenting talks. Will definitely recommend your talk to others."
– Priscilla Tan –
Homeschool mom of two boys


"It was enriching and a must attend seminar for parents with 'soon to be teen' children. I was clueless in handling the transformation of my obedient boy to a uninvited alien. Everything seemed wrong and all the values that we painstakingly modelled and taught him seems to evaporate into the air. But everything does make sense now after I attended the seminar last night. Thanks so much, Vivian, for opening my eyes to see a different person in my teen."
– Eunice Song –
Mother of 2 boys