Description
A very common problem many parents face nowadays is their children's addiction to their devices or to cyber world. This was a problem that was practically non-existent when we were growing up. That's why so many parents feel lost as to what to do.
A hidden problem that many parents may not be aware of is that with increased exposure to cyber world, the risk of encountering cyber dangers increases. These dangers could come in the form of online bullying OR access to objectionable sites OR exposure to online grooming. How do we keep our children safe from all that? How would we know if they have been exposed to it?
If cyber/device addiction is something your children are struggling with, or if you are concerned about keeping your children safe from cyber dangers, you will want to check out this 2-hour Decoding Your Child for Cyber Safety Seminar.
TOPIC: DECODING YOUR CHILD FOR CYBER SAFETY
SPEAKER : Vivian Kwek
VENUE : 2 Venture Drive, VISION EXCHANGE, #21-01
DATE : Saturday Nov 3, 2018
TIME : 11am-1pm 
What will you get from Decoding Your Child for Cyber Safety?
After the 2-hour talk, you will
Understand why children are addicted to the internet/their devices;
Know what you can do to address that addiction;
Learn how to keep children safe from dangers online, eg: bullying, grooming, objectionable content etc;
Learn how to encourage children to share what happens in their cyberworld with you so that they can have a safer cyber experience;
Have your questions on keeping your children safe on the internet addressed; and
Create a Cyber Safety Plan for your family.
Here's what other parents have said about Decoding Your Child for Cyber Safety Seminar:
"I have attended several seminars and workshops on cyber safety previously. But this is the first one that explains why my child behaves the way she does. Now that I understand why she is addicted to her device and the challenges she faces, I know how to help her overcome it. Thank you so much for the insight."
"This is a really beneficial session and should be shared with more parents."
"Decoding Your Child for Cyber Safety opened up a lot of questions on our previous assumptions."
About the Speaker
Vivian Kwek is a homeschooling mother of three (16, 14 and 5 years old), speaker and author She has been researching since 2001 about parenting as well as the physical, psychological and emotional development of children. She is highly passionate about sharing with parents the importance of building strong connections with the children for the well-being and success of the children.
Vivian conducts talks on Decoding Your Child for schools and the public.  She is also the author of the recently published Decoding Your Child.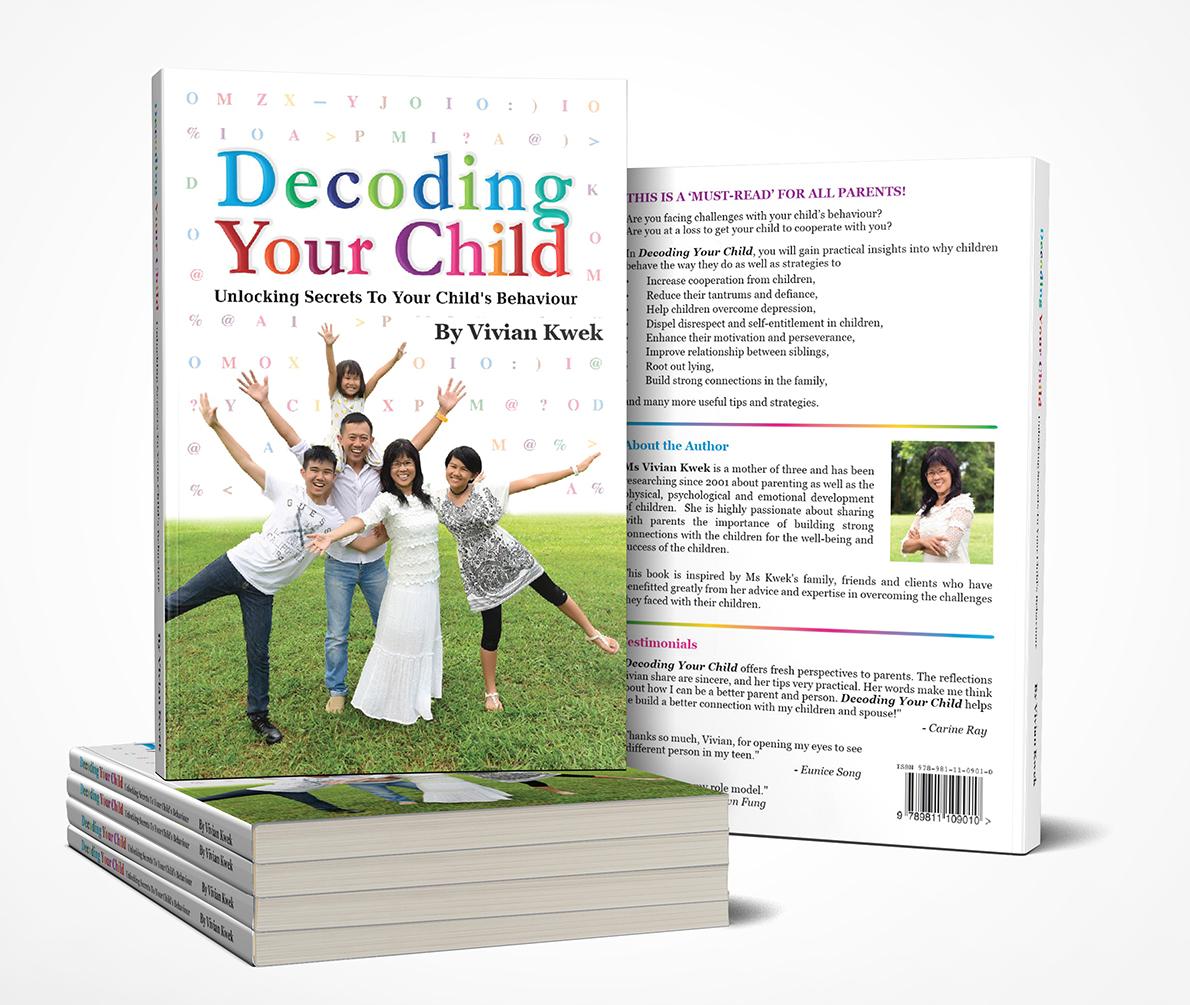 You can learn more about Vivian and her Decoding Your Child work from her Facebook and website.
Photo below: Vivian sharing about how to protect our children from online grooming at Tech Saturday (Upsized) 2018 organised by Infocomm Media Development Authority.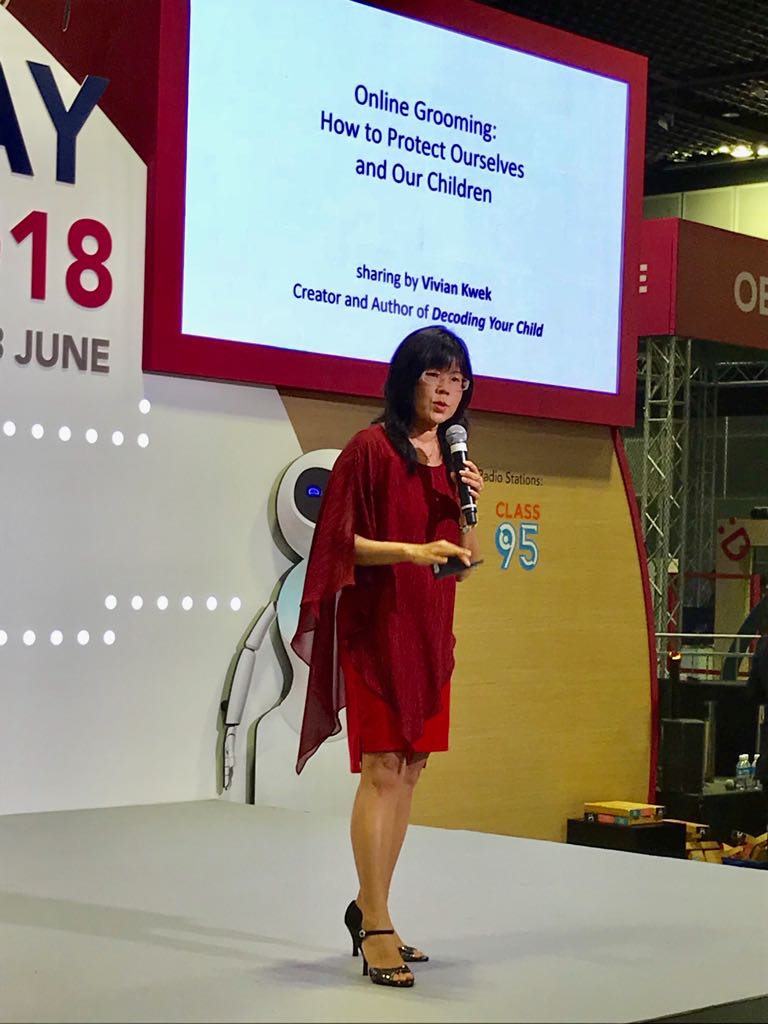 See you on 3 Nov!
Happy Parenting!